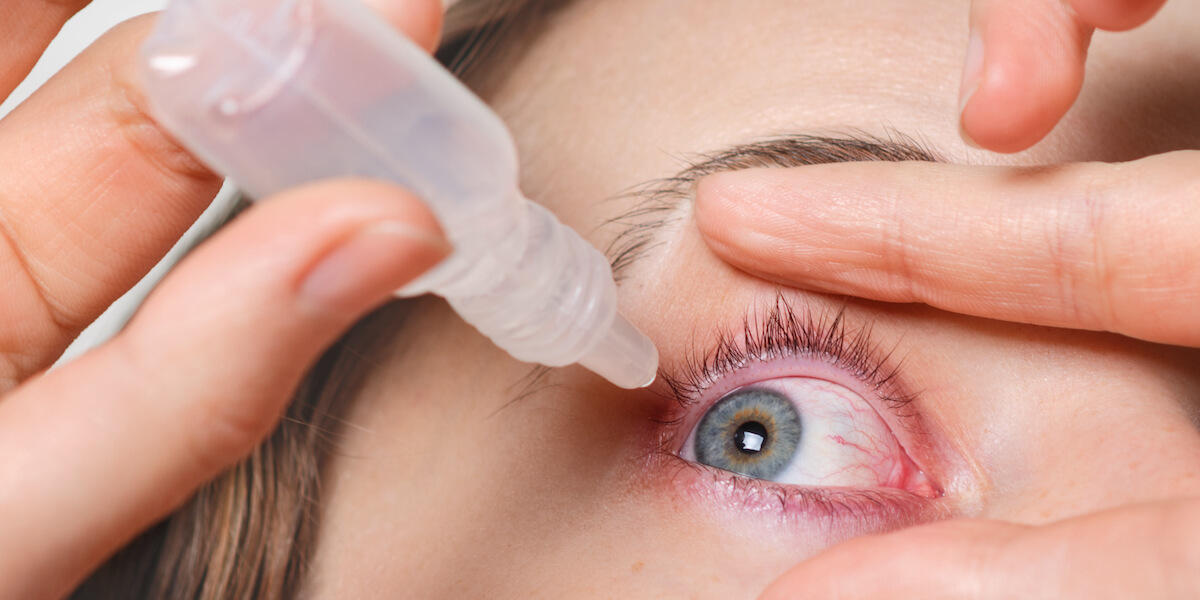 In recent years, the number of presbyopes in European nations, such as Italy, has reached the maximum limit of 30 million people, of which about nine are aged between 40 and 50. Presbyopia is caused by a natural and progressive loss of elasticity of the lens, which is no longer able to change shape to allow us to see clearly at all distances.
As also underlined by the Sight Defense Commission, 85.4% of Italian presbyopes wear glasses to correct the defect, while 14.6% do not wear them. The 40/44 year olds are particularly those who emotionally neglect the problem and, above all, postpone it: even 54.8% do not think about it at all.
Recent news shows eye drops that solve the problem of presbyopia without the use of the latest generation glasses. This has generated a great deal of curiosity about the product and interest as there are nearly 2 billion presbyopes worldwide.
Presbyopia drops: what is Vuity?
Vuity is the first eye drop approved by the American Food and Drug Administration to correct vision problems in presbyopia, a disorder characterized by the gradual, progressive and irreversible loss of the ability to focus accurately.
According to Allergan, the company that makes the drops, the drug is an optimized formulation of pilocarpine, an established eye treatment regimen used to treat age-related near vision. It features pHast ™ technology which allows VUITY ™ to quickly adapt to the physiological pH of the tear film.
How does it work and how much does it cost for presbyopia eye drops?
Available since last December exclusively in the United States and on prescription, the eye drops reduce the diameter of the pupil thus allowing better focus on nearby objects.
To temporarily correct presbyopia within 15 minutes and up to 6 hours, it is sufficient to administer a single drop per eye. The cost for a supply of eye drops, which covers 30 days, is $ 80, approximately € 71.
Contraindications and side effects of presbyopia drops
Like all drugs, however, there are still some contraindications and possible side effects, as well as precise indications for use. In particular, the following information is shown on the product website: 
Pay attention to

allergies

to one or more of the ingredients that make up the drops;

Be careful when

driving at night

or when engaging in dangerous activities in low light conditions;

Temporary problems may arise when changing focus between near and far objects;

If you wear contact lenses, they must be removed before using the drops; wait 10 minutes after administration before putting your contact lenses back in;

If more than one

eye medication

is used, administration should take place at least 5 minutes apart;

The most frequent side effects are

headache and redness of the eyes

, but others can also occur.
The advantages of a CliC eyewear compared to eye drops
The landing of Vuity in Europe is uncertain and it is not yet known whether there will be actual marketing in our continent as well. In the meantime, let's try to make an assessment of the main aspects in the comparison between eye drops and CliC presbyopia glasses.
Duration

: the eye drops should be put in daily and have a limited duration in terms of hours while a pair of CliCs is practically indestructible, accompanying the presbyopic person over the years guaranteeing high quality, hypoallergenic and flexible materials for all needs; plus there is the security of having the CliC warranty and assistance. 

Practicality

: "

Easy to wear, impossible to lose

" says a CliC commercial, testifying to a pair of glasses that you always carry with you without the risk of forgetting them around, while remembering to carry the eye drops around may not be so easy. The peculiarity of these glasses, in addition to that of opening frontally thanks to the magnetic connection and of having adjustable metal support temples to fit perfectly, is given by the comfortable collar that keeps them stable on the neck once opened;

Style

: it is also important to remember how glasses are a style accessory, thanks to many different

colors and shapes that adapt to various faces

and satisfy even the most demanding customers;

Discomfort and side effects

: eye drops are a treatment that can have unwanted effects, such as redness, pain or allergic reactions and in these cases it is highly likely that its use should be discontinued; a pair of CliC glasses has no side effects!

Price

: in a year the cost of purchasing the eye drops would amount to 960 dollars (about 850 euros). We are a long way from there. CliC glasses are available from 39.90 euros.